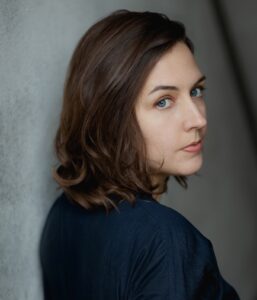 Welcome! I'm a writer, musician, theatre and film maker, performer and teacher. As a theatre artist, I've co-created, assistant directed, and performed work with some of Vancouver's most innovative companies including The Only Animal (Sugar/Hive 3), Radix (Beautiful Carrots/Obstructions), Pi Theatre (Except in the Unlikely Event of War), Seven Tyrants (The Water Seller) and Universal Limited (Tour) .
I've sung funk-rock vocals with Two Apple Tobacco ('Best of Vancouver' pick of the Georgia Straight for two years running) and gypsy jazz with Trotsky Tulsky in Belgium, and in 2020 I performed a showcase of my genre-fusing original music with a stellar 8-piece band at Tyrant Studios.
I started acting as a teenager, performing  in theatre, film and TV. I was awarded my BFA in Acting from UBC, won a Rosie (Alberta Motion Picture Industry Award), and played a lead role in the improvised feature film The lonely light of home, which won audience choice at the Vancouver Asian Film Festival in 2017.
I've taught speech arts and creative writing for over 15 years, at the Bolton Academy of Spoken Arts, the English Youth Theatre in Brussels, and independently, helping youth of all ages to express themselves with confidence.
In recent years I've been honing my skills as a playwright and screenwriter, and my short play Real Company was produced at the 2018 Pull Festival.
Whatever the medium, I'm interested in telling stories that unearth lost worlds and shine light through the cracks in our foundations.